Atlanta Wedding Florist, Atlanta Wedding Flowers Decor.
We are a wedding florist and event floral/design studio for weddings, social and corporate events in Atlanta. We provide the ultimate in products and layout/design services to our clients throughout the Atlanta, Georgia area. Our team delivers you the best while staying in line with your budget. We will provide you with a custom design that you imagined. Initial consultations are complimentary and by appointment only in order to give our clients the full attention they deserve. Let us create the awe-inspiring event you dreamed of with our wedding flower arrangements and wedding flower centerpieces. We are not just designers, we are scene setters. Atlanta Wedding Florist, Atlanta Wedding Flowers Decor.
ATLANTA WEDDING FLORIST DESIGN PROCESS
Our team will work with you from the outset to produce a flawless look for your event. We address every element of the event or ceremony and reception to design not just a beautiful celebration but an unforgettable experience.
First, when needed, the design process begins a detailed discussion about the feeling or motif the couple or client is looking to convey to their loved ones. Or with the completion of our floral and decor design questionnaire where all the individual aspects of your floral and decor are addressed; Chiavari chairs, centerpieces, linens, candles, lighting design, focal points and more. With our experience and guidance, your thoughts, ideas, and dreams for your wedding day come to life. We become your Atlanta Wedding Florist, Atlanta Wedding Flowers Decor
Additionally, we will provide advice to work with your budget. Presenting you with concepts and options to obtain the best design and decor proposal your budget allows.
We provide all the decor elements you need to create a stunning event; lighting, flowers, linens, background, props, ceiling decor, wall drapery, custom-made items, and more. Our internal team consists of florists, lighting technicians, fabricators and more. Everything we offer is in-house so we have total control over the quality and synchronicity of every component of the decor.
OR you can just email us a proposal from another vendor and we will be happy to use that as our springboard to create our version with style, design, inventory, and pricing.
We limit the number of events we book each week to assure we have a suitable time and skilled staff members to perfectly produce the wedding or event day of your dreams.
Atlanta Wedding Florist, Atlanta Wedding Flowers Decor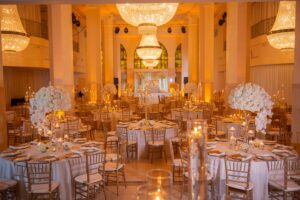 At our House Of BASH Design Studio, we create an event design tailored to the personality and look you wish for your wedding or event day after an in-depth consultation at our showroom in Alpharetta. Lastly, we create an event concept to create a unique experience and bring your vision to life. We have a $3500 minimum.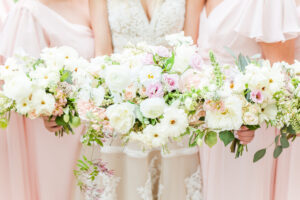 The secret to planning a festive and memorable event lies in bringing as much of your personality into your event as possible. The special touches offered by having a themed event and using the appropriate props, table centerpieces, flower design, makes all the difference for creating an unforgettable experience for your guests. We can help design, plan and execute your entire party and find your event venue. Our designs are original, clever and custom design elements that will be a true reflection of your style or vision for your party. Sweet Sixteen, Bar/Bat Mitzvah, Birthday, Anniversary, Graduation, Dinner Party…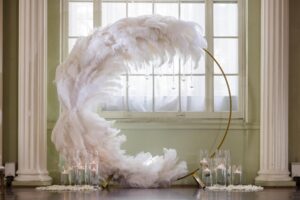 House Of BASH can plan anything from trade shows to elegant and intimate to lush and lavish. We orchestrate every element of your cooperate event starting with tabletop designs. It includes custom linens, high-end dinnerware, flatware, lighting, florals, entertainment, decorations, and company logo GOBOs. We oversee every aspect of your event. Our team will coordinate and manage every vendor involved in your event. In addition, we will use those partners that we trust to execute your vision flawlessly. No event is too large or too small. Our goal is to remove the stress that planning a corporate event can create.