$159.00
Start your wedding planning business – The BUNDLE
This product contains:
The bundle includes all the following guides:
This course is designed to take you through a detailed process to assist you with starting your own wedding planning business in just a few simple steps. It doesn't matter if you don't know anything about weddings right now. This detailed course gives you all the information and knowledge you need. By the end of this course, you will have a legit wedding planning business, you will be ready to book weddings, while feeling confident and ready to enter the wedding industry.
Description
Start your wedding planning business – The BUNDLE
This product contains:
The bundle includes all the following guides: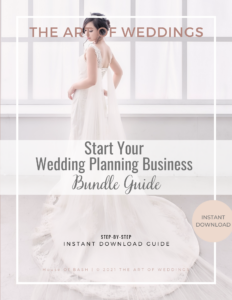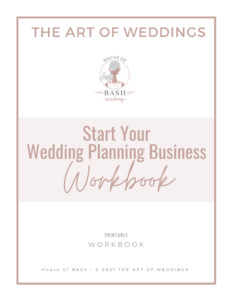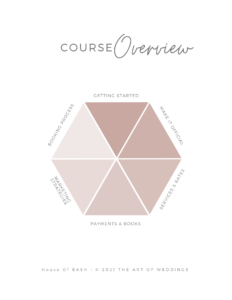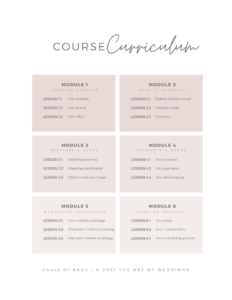 Weddings are amazing. You love them so much that you're the kind of person who knows every wedding dress designer and the best venues in town. You woke up early to watch the royal wedding of Prince Harry and Meghan Markle. And recently, you've been thinking of being a wedding planner yourself and you want to lunch your wedding planning business. After all, you've got an entrepreneurial flair, and maybe you've even helped out friends already with their weddings.
Whatever your reason, it's a great industry. It can be a challenge, especially in the beginning, but as you slowly build up your business, you can make your dreams of being a wedding planner come true. So if you're ready to run your wedding planning business as successfully as you can, here's how.
Wedding planning is a good business if you are looking into how to launch your own business. This is because you get to express the creativity within you which gives you a feeling of satisfaction from within alongside the financial gain that comes with it. To excel in this field, you must be passionate about the business and like everything associated with weddings.
Once you launch your wedding planning business, what is next? Being a wedding planner requires that you become involved in helping couples plan their wedding and everything that surrounds the wedding day. You are solely accountable for the success of their wedding event and you have to ensure that you please everyone that is involved with the wedding by rendering them top notch services.
A wedding planning business requires that you pay keen attention to detail, have good organizational skills, patience and a level head to deal with the emotional problems that arise before and on the wedding day on the part of the people you have to deal with as weddings can be very emotional for the people involved. If you have the love of events, parties and weddings, then you should launch your wedding planning business if you are thinking of the kind of business to set up.
Clients that use wedding planners are those that have bought into the idea of the service the wedding planner is offering and they trust that you can organise what is to them their important personal event. You therefore need to have the ability to make your client feel at ease with you. Ready to launch your wedding planning business?