ATLANTA EVENT PLANNER,
EVENT PLANNER ATLANTA
FROM GRADUATION PARTIES, BABY SHOWERS, BRIDAL SHOWERS, BAT AND BAR MITZVAHS, TO A BLOW OUT BIRTHDAY BASH, OR A MOMENTOUS ANNIVERSARY – WE CAN HELP YOU PLAN YOUR SPECIAL CELEBRATION. YOUR SPECIAL CELEBRATION MUST BE A REFLECTION OF YOU AND WE WANT TO BRING ALL THOSE DETAILS TO LIFE.
It's your party, so should your guests be the only ones enjoying themselves? They might be if you're exhausted by the planning and preparation, then distracted by last-minute details and duties. You could give a new meaning to the term "party favor," and do yourself one – by getting some help!
An Atlanta Event Planner will assist you throughout the planning process. Services can include venue search, invitations, vendor selection, menu creation, decoration/floral, rental needs, entertainment, and even party favors. Our established relationships with local vendors will help you assure quality and value. And our professional support and unobtrusive presence will free you up to host your party in a way that leaves you with the same pleasant memories as your guests. Whatever the occasion, our Atlanta Event Planner can create the perfect party.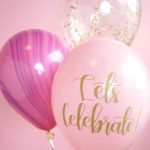 Anniversaries
Atlanta Event Planner ~ Anniversary parties are such a fun way to celebrate your marriage milestones!! With the help of one of the best Atlanta Event Planner – We love creating parties that reflect the journey you, as a couple, have taken through the years in a personal and touching way! Your guests will enjoy going down memory lane with you and of course have the time of their love, while you fall in love a little more along the way.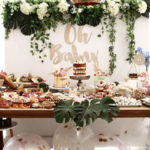 Baby Showers
Atlanta Event Planner – Let us "Rock" a-bye your baby shower! House Of BASH has the "formula" for creating the perfect party to celebrate your bundle of joy. This is truly a special time for the parents to be and a new phase in their lives. Why not celebrate? Whether your style is sweet and cuddly, bottles and booties or cocktails and cradles, your Atlanta party planner will make that day unique and special whatever theme you choose.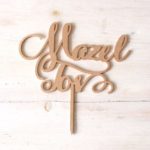 Bar/Bat Mitzvahs
Bar/Bat Mitzvahs are such an important event in the life of your child! We love helping you navigate through the ceremonies, traditions, and parties that make this one of the most special times your child will remember. From a custom Shabbat Dinner to a simple and elegant Kiddush Lunch at the Synagogue to your unique catered evening affair, our Atlanta Event Planner can provide that tailored event and personal attention.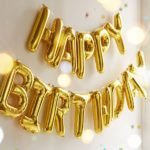 Birthdays
Happy Birthday to you… Atlanta Event Planner – We love birthdays, especially with a theme! We take something you love and turn it into a personalized birthday party that shows who you or the guest of honor is and what they are about. Your friends and family will enjoy celebrating the life of the birthday girl or boy and you will remember this event forever!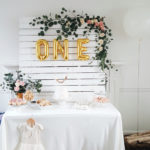 Kid's Birthday Parties
As parents, planning a birthday party can be a daunting task. We handle all of the details and bring one of our signature themed birthday party to you! Event Planner Atlanta – We will make sure that your child's event is centered on a celebration of their life. Our team will ensure that every element is in place, and take care of any unexpected issues. Our goal is to let you focus on your child and their special day ~ Event Planner Atlanta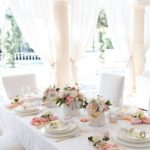 Holiday & Dinner Parties
Holiday & Dinner Parties are an intimate way to celebrate friendship, promotions, special occasions or FOOD!! We have amazing chefs that can prepare a special menu for any occasion you would like to celebrate. Our team of Event Planner Atlanta will take care of decor, linens, invitations, etc. and help you select the perfect menu for your party. Bon Appetit!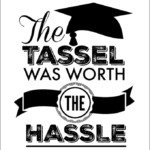 Graduation Parties
Graduation Parties are a celebration of your graduate's accomplishments and future endeavors. It's a time when family and friends want to share memories. What a better way to do that than throwing a party – Event Planner Atlanta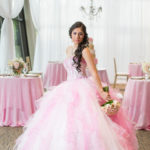 Quinceañera
Quinceañera Day is a once-in-a-lifetime event and an important milestone in a young woman's life. It is a community and family celebration. It is full of tradition and meaning when a young girl is symbolically escorted into womanhood by her family. Let our Atlanta Event Planner coordinates an unforgettable Quinceañera Day celebration for you.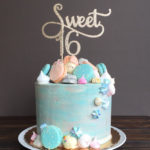 Sweet 16s
Alright, so your child is turning 16!!! They are growing up and fast, so why not make a memory? Surprise your 16-year-old with a fabulous party filled with great food, dancing, birthday cake, and lots of fun activities. We cater the event to your child's interests and favorite things and they leave a very excited and happy teenager! Their party will be the talk of their friends for months to come as "The Best Party Ever" – Event Planner Atlanta